How to Create Cash Sales?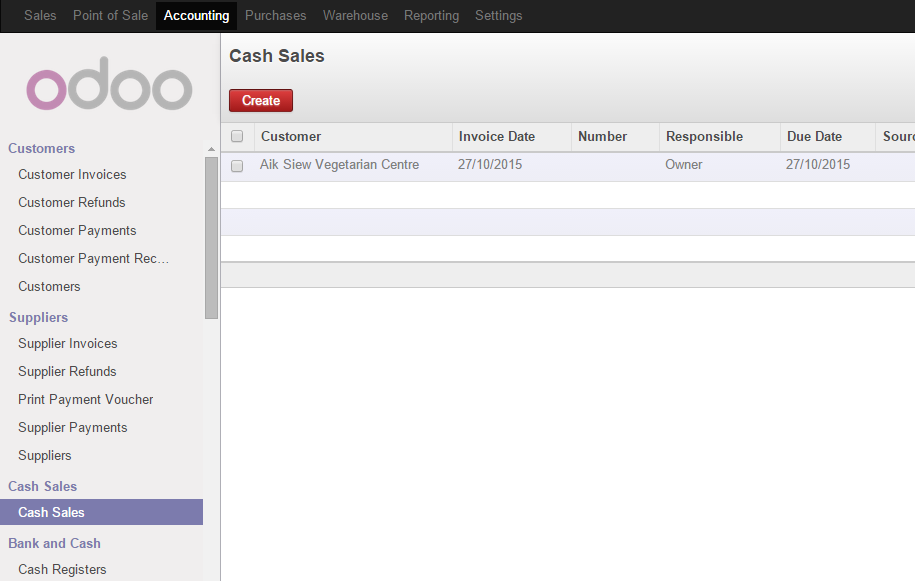 Step 1
Click on the " Accounting " menu.

Select " Cash Sales " on the submeu.

Click on   button to create cash sales.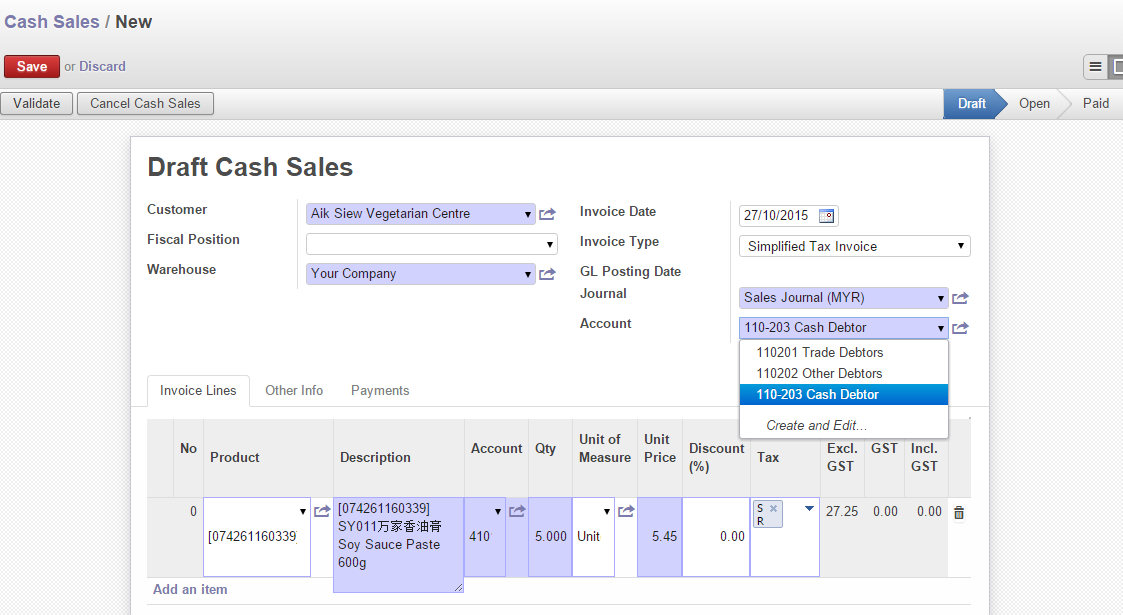 Step 2
Choose the customer who you want to send the cash sales.

Choose your warehouse and most importantly select the correct " Debtor " at the account.

Click   to add on your product with quantity, unit price and etc.

Click   at the bottom and " GST " will be calculated automatically.

Finally, click on   button. After that, select  .

Step 3
Click on the cash amount that you able to pay and select   button.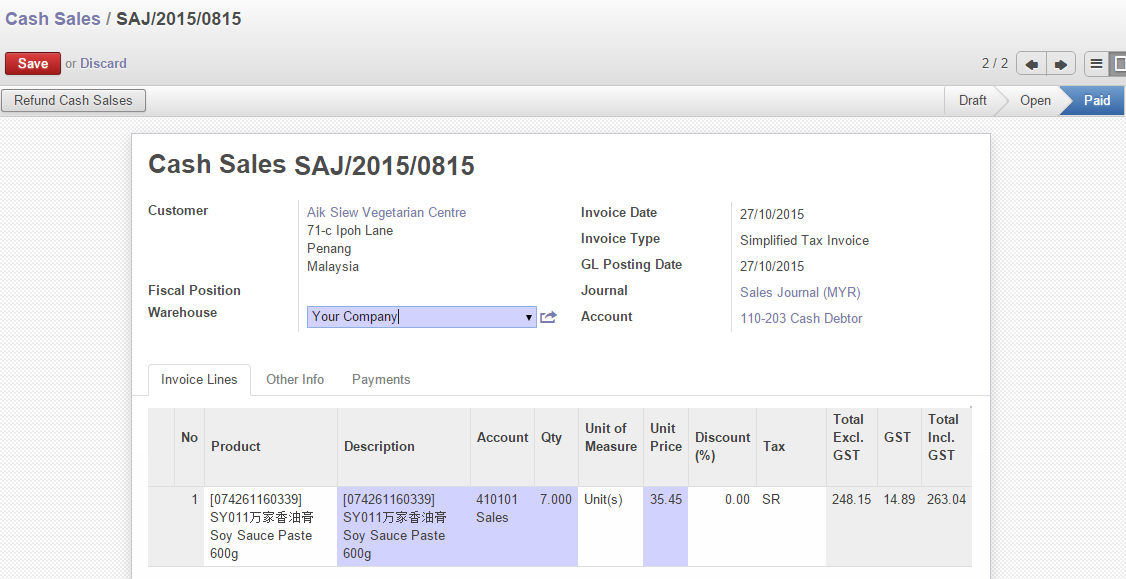 Step 4
Finally, select   . Your cash sales had created.