How to Create Manual Journal Entries Posting Without GST?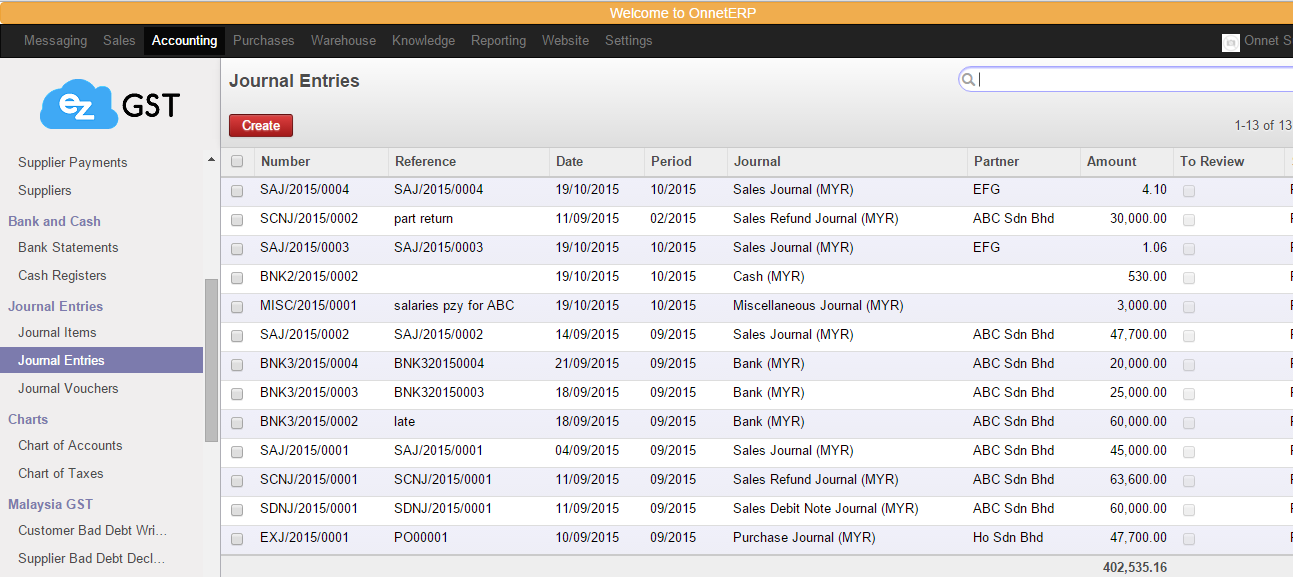 Step 1
Click on the "Accounting" menu.

Scoll down to the "Journal Entries" and select it from the submenu.

Click on   button to create a new Journal Entries without GSt.

Step 2
Click on "Journal" and key in "Miscellaneous Journal (MYR)".

Key in a title for your "Reference".

Select   .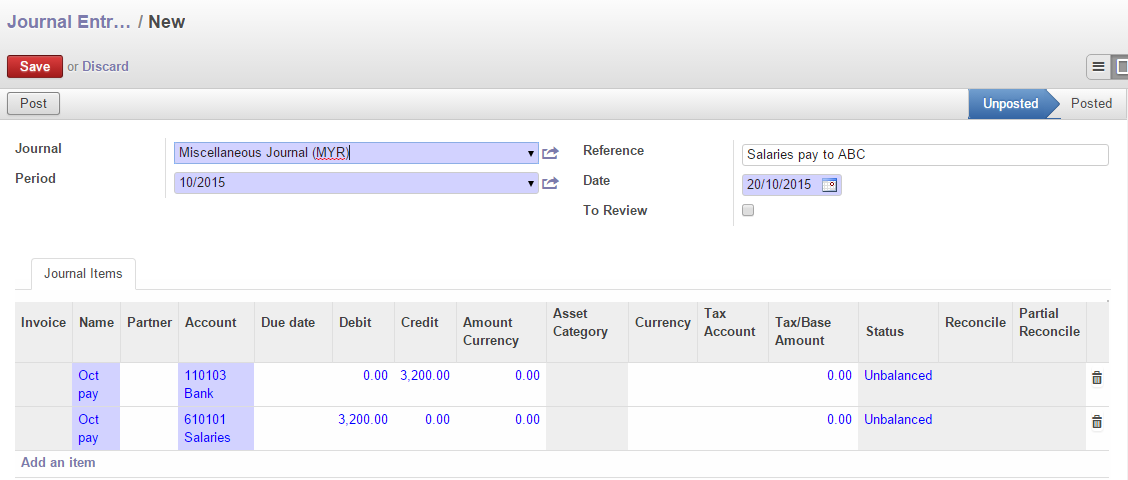 Step 3
Key in a name and select the account method.

To add on more invoice, select  .

To cancel the invoice, kindly click on  .

After had complete the edit, remember to select   .

Journal Entries without GST had been created.