How to Generate GAF File?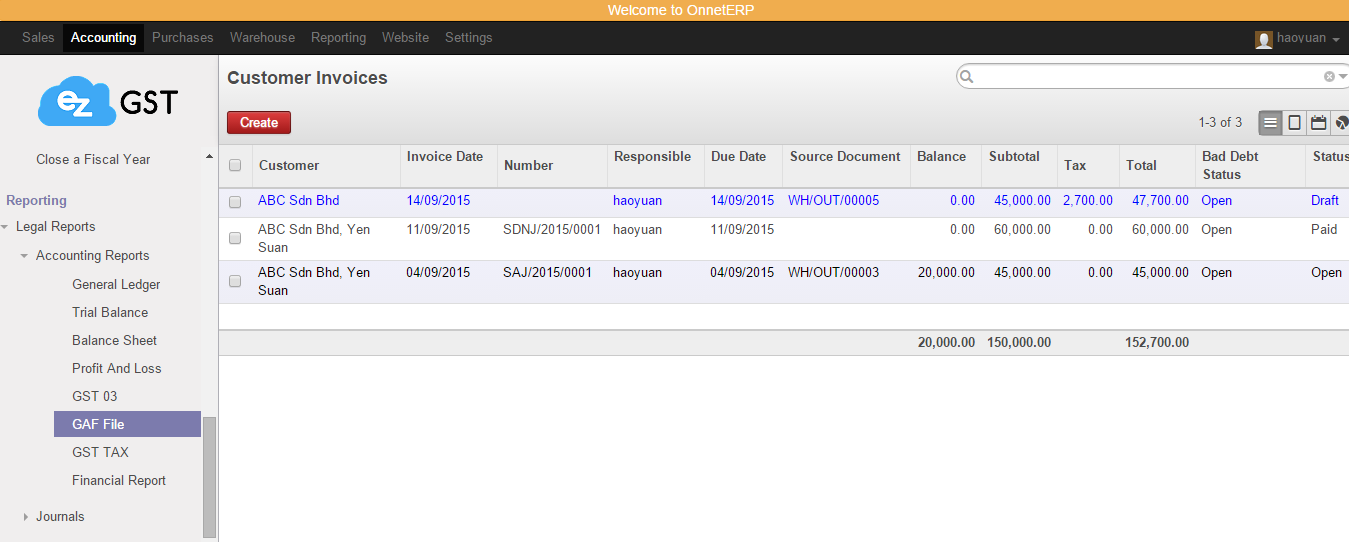 Step 1
Select "Accounting" on menu.

Scroll down to select "Reporting". Click "Accounting Reports" on submenu.

Select "GAF file", then get start to generate GAF file.

Step 2
Chart Of Account - Your company 

Year - Current year
3 option buttons:
   Preview button - Preview your GAF file before print out

   XML button - Print out as XML file

   Bar-Delimited button - Print out as Bar-delimited file

Step 3
Left click on "Download TXT_Delimited" (*printed Bar-Delimited file).

Step 4
View the GAF file and save a copy on your desktop.